Meet Dr Orzech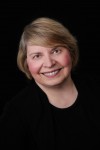 Mary Ann Orzech, MD, EMBA, MS
President and founder of Physician Team Strategies
Dr Orzech is a physician team strategist, executive and leadership advisor, coach and teacher to physicians who are struggling with the challenges of developing and growing themselves and their healthcare team to become more effective.
She is a board-certified Aerospace Medicine and Occupational Medicine physician who retired from the Air Force in 2006 after twenty-eight years of service to launch her consulting and coaching business, Four Hills Leadership.
Dr Orzech's passion for life long learning has resulted in her attaining multiple degrees:
MD, Case Western Reserve University

Master of Science Degree in Healthcare Management, University of Texas at Dallas

Master of Science Degree in Positive Organizational Change and Development, Case Western Reserve University

Graduate Certificate in Executive and Professional Coaching, University of Texas at Dallas
Mary Ann works with clients from a variety of backgrounds in healthcare (physicians new to a leadership role, physician executives seeking to enhance their leadership skills, nurses, and other healthcare professionals and teams).
Mary Ann is passionate about professional development for physicians. Physicians learn how to lead and to develop powerful teams. You will learn the necessary leadership skills to lead multi-functional teams which are essential for survival in healthcare today. Â You will learn the skills to be an effective leader and physician executive.
Mary Ann has a vast experience in leadership roles in the military including twice serving as squadron commander.
My Commitment is to be your trusted advisor and resource to help you thrive as a physician leader, and to provide the encouragement, accountability, and support to help you build your dream team and practice.
My Desire is to have you experience the creativity, challenge and excitement of developing and leading your team with confidence!
My Goal is to provide the tools and guideposts to help you navigate the steps to lead your team, strategize new directions and grow professionally.
My Wish is to have physician leaders say "I enjoy going to work each day and leading my team is challenging and fun!"
To learn more about Dr Orzech's programs contact her at morzech@physicianteamstrategies.com